It's early 2018, and I'm still building this new gallery, using my entire photo archive. There are thousands of images in the process of being uploaded. Please have fun exploring!
Until the new gallery is done, you can always click here for my gallery archives.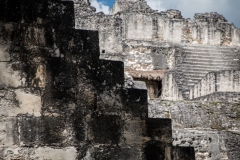 Tikal is a large Mayan complex in the far northeast of Guatemala, not far from the border of Belize. In its heyday about 1500 years ago, Tikal was a major center of Mayan culture. It was nearly abandoned around the year 950AD. In modern times, Tikal has been extensively studied, and partially restored so visitors can get a sense for what life here was once like.