It's early 2018, and I'm still building this new gallery, and that involves porting thousands of images from my older gallery. I'm working my way backwards, and currently that's back to 2012. If you want to see older images, click here for my gallery archives. Have fun exploring!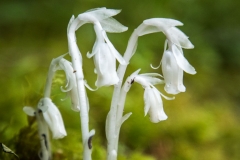 The Tillamook State Forest is located inland from the coast of northwest Oregon. This area gets heavy rainfall in the winter. It's mostly mid-elevation forest managed by the state and a few private landholders. There's a really good map of the forest put out by the state forest agency. If you plan to spend any time in the forest, it's a good idea to pick one of these maps up.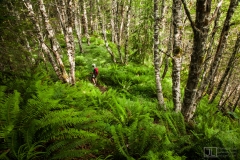 The trailheads for Elk and King Mountains are located in the Oregon Coast Mountains along Hwy 6. Elk Mountain trailhead is at milepost 28, and Kings Mountain is at milepost 25. These are in the Tillamook State Forest, but are unique enough to have their own section here.
Both the summit trails are really steep, and the hardpan gravel covering sections of the trail can be slippery on the downhill bits. Using a pair of hiking poles is a really good idea.