It's early 2018, and I'm still building this new gallery, using my entire photo archive. There are thousands of images in the process of being uploaded. Please have fun exploring!
Until the new gallery is done, you can always click here for my gallery archives.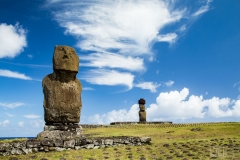 More commonly known as Easter Island or Isla de Pascua, Rapa Nui (the local name for the island) is the most remote civilized place on earth. The history of the island and the people who lived there is equal parts fascinating and tragic. Many are familiar with the famous Moai - the giant monolithic statues - but there is so much more to the place. While most of the mysteries of Rapa Nui have been studied and understood, the mystical nature of the place will remain forever.